Gardiner Library's Pollinator Garden
The Gardiner Library and volunteers from the Wallkill Valley Pollinator Pathway (an initiative of the Wallkill Valley Land Trust) teamed up to create a pollinator garden behind the library in the Fall of 2021. The newly planted garden provides food and habitat for wildlife along the Wallkill Valley Rail Trail wildlife corridor and is part of the Wallkill Valley Pollinator Pathway. The garden is a stepping stone for pollinators using the rail trail as their pathway and part of a larger effort to encourage more pollinator plantings along the rail trail.
Step one of the project was completed in November of 2021 when black plastic was laid to smother 500 square feet of lawn for the new garden. In mid-May of 2022, the garden was planted and maintained (weeded and watered). By the following year (and as time passes) the plants are more established and require less maintenance.
If you would like to get involved or learn more contact Nicole at nlane@rcls.org or Angela Sisson at pollinators@wallkillvalleylt.org.
This garden was fully funded with donations from community members and is maintained by volunteers.
Click here for a list of resources complied by Gardiner's Environmental Conservation Committee.
Click here for the "Evolve Your Lawn" PowerPoint presentation by Angela Sisson on March 12, 2022 and click here for the accompanying spreadsheet.
---
Upcoming Events
Past: May 27, 2023: The Gardiner Library and Wild Ones Mid-Hudson Valley are hosting a native plant sale to complement the library's pollinator garden. This is an annual event and fundraiser.

The small plants, called landscape plugs, are much less expensive than container plants and an excellent way to keep costs down while trying out some new plants. Proceeds to benefit the library.

Cash or check preferred. Debit/credit available.

Plant species available at this year's sale include:
Nodding Onion (Allium cernuum)
Wild Columbine (Aquilegia canadensis)
Swamp Milkweed (Asclepias incarnata)
Butterfly Milkweed (Asclepias tuberosa)
New England Aster (Aster novae-angliae 'Purple Dome')
New York Aster (Aster novi-belgii)
False Blue Indigo (Baptisia australis)
Tufted Hairgrass (Deschampsia cespitosa)
Spotted Joe Pye Weed (Eupatorium maculatum)
Blueflag (Iris versicolor)
Cardinal Flower (Lobelia cardinalis)
Spotted Beebalm (Monarda punctata)
Golden Groundsel (Packera aurea)
Black-eyed Susan (Rudbeckia fulgida var. fulgida)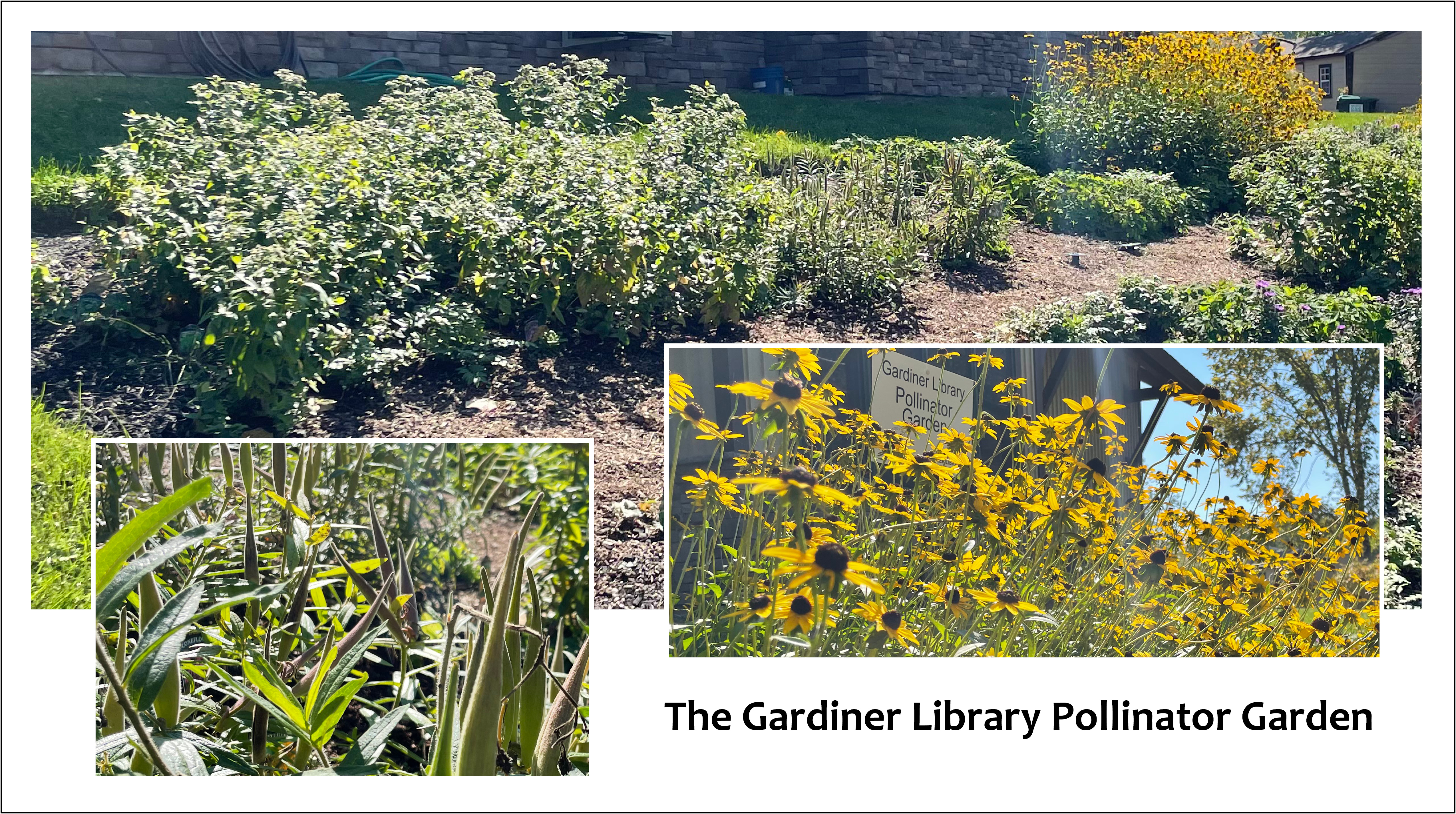 ---